Professional Social Media Marketing Agency in Moncton, New Brunswick
Our team of experienced social media marketers can help you grow your brand and reach a broader audience on social media. We'll create a customized social media marketing plan that leverages your brand's most effective platforms and tactics, including creating and scheduling engaging posts, running paid advertising campaigns, and analyzing and adjusting our strategy based on performance data.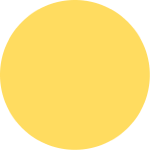 What We Can Do For You
Services we can help you with
We'll also handle all the technical aspects, including hosting, domain registration, and search engine optimization (SEO).
Social MediaStrategyDevelopment
We can help you develop a customized social media marketing plan that aligns with your business goals and target audience.
Social MediaAccount Setupand Branding
We can set up and optimize your social media accounts and ensure that they reflect your brand identity and message.
ContentCreation andScheduling
We can create and schedule engaging and relevant content for your social media, including text posts, images, and videos.
Paid SocialMediaAdvertising
We can create and manage paid advertising campaigns on social media platforms, including targeting and budget optimization.
Social MediaAnalysis andReporting
We can track the performance of your social media campaigns and provide regular reports and insights to help you understand your audience and adjust your strategy.
Social MediaAccountManagement
We can handle the day-to-day management of your social media accounts, including responding to comments and messages and engaging with your followers.

With Social Media service, you can focus on running your business while we handle online marketing.
Our Social Media Marketing Plans for businesses in New Brunswick start as low as $249 Per Month.