Professional Shopify eCommerce Website Design
Our team of experienced designers and developers can help you create a professional and user-friendly Shopify site that showcases your products and attracts customers.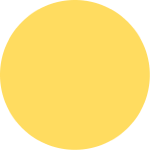 Shopify Experts
Shopify Web Design Services
Let's meet for a coffee and discuss your Shopify store!
Custom ShopifyStore Design
We can create a unique and professional design for your Shopify store that aligns with your brand and showcases your products.
ThemeCustomization
If you already have a Shopify theme, we can customize it to meet your specific needs and goals.
Shopify Setup
We can help you set up and configure your Shopify store, including adding products, setting up payment and shipping options, and integrating with other tools and platforms.
MobileOptimization
We can ensure that your Shopify store is fully optimized for mobile devices, providing a seamless shopping experience for your customers.
Marketingand SEO
We can help you promote your store and drive traffic to your site through various marketing channels and search engine optimization (SEO) techniques.
Maintenanceand Support
We offer ongoing maintenance and support to help you keep your Shopify store running smoothly and efficiently.

We'd love to work with you if you're ready to take your online presence to the next level.
Contact us today to learn more about our Shopify web design services and how we can help you succeed online!