Professional Copywriting Services in Moncton
Our team of experienced copywriters can help you craft effective copy that resonates with your audience and drives results.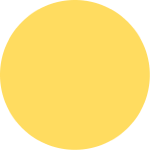 What We Can Do For You
Copywriting Services we can help you with
Copywriting is a crucial aspect of any business's marketing and branding efforts. Whether you need website content, product descriptions, emails, or social media posts, a strong copy can help you stand out, build trust, and persuade your customers to take action.
ProfessionalCopywriting
We can craft compelling copy for various types of content, including website copy, emails, social media posts, product descriptions, and more.
Brand VoiceDevelopment
We can help you define and establish your brand voice and ensure that all written content aligns with it.
Content StrategyDevelopment
We can work with you to develop a content strategy that aligns with your business goals and target audience.
EditingProofreading
We can edit and proofread your existing content to ensure it is clear, accurate, and error-free.
MarketingCopywriting
We can create persuasive copy that helps you sell your products or services and achieve your marketing objectives.
SEOCopywriting
We can optimize your written content for search engines, helping you improve your search ranking and drive traffic to your website.

Contact us today to learn more about our web design and development services and how we can help you succeed online!
With our copywriting service, you can focus on running your business while we handle the written content.